Illegal Impersonation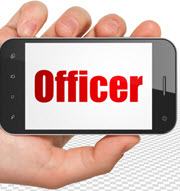 A Virginia Beach woman was recently arrested for impersonating a police officer in an effort to purchase prescription painkillers. The 24-year-old defendant allegedly told pharmacists that she was a police officer, supposedly with the hope that that identity carried extra persuasion to procure the narcotics without a prescription. However, she was not in police uniform and did not present a badge. Despite that, she was arrested for attempting to get prescription narcotics through forgery, and for impersonating a police officer. According to the defendant, "I have struggled with drug addiction in my past and…it's been a pretty rocky road for me." She claims her innocence in regards to the impersonation charges, saying that, "I did not impersonate a police officer. That did not happen."
Impersonating a Law Enforcement Officer 
According to Virginia statute 18.2-174, it is a Class 1 misdemeanor to impersonate a police officer. The definition of impersonation is falsely assuming or exercising the "functions, powers, duties, and privileges" of an officer or falsely assuming or pretending to be an officer. A "police officer," as per this statute, includes a sheriff, police officer, marshal, or any other peace officer. A Class 1 misdemeanor carries a penalty of up to one year in jail and a fine of $2,500.
Impersonating Public Safety Personnel
It is also illegal to impersonate certain other members of Virginia public society, such as safety personnel. According to Virginia statute 18.2-174.1, impersonating certain public safety personnel is defined as willfully impersonating, with the intent of making others believe, an emergency medical services personnel, special forest warden, firefighter, fire marshal, or fire chief. Impersonation of safety personnel is also a Class 1 misdemeanor.
Wearing a Law Enforcement Officer's Uniform or Insignia
It is unlawful for another person to wear a police officer's uniform or insignia, according to Virginia statute 18.2-175. Included in this statute is the unlawful use of a vehicle with the word "police" on it. Additionally, it is unlawful to wear any garments or gear that bears the Seal of the Commonwealth or the insignia of an officer's uniform. Violation of this statute is a Class 1 misdemeanor.
Unauthorized Display of the Southern Cross of Honor
Unknown to most, it is also unlawful to wear or display the insignia, button, or emblem associated with the Southern Cross of Honor on a vehicle, on the person, or display anywhere else. The Southern Cross of Honor is a medal from the Civil War given by the United Daughters of the Confederacy to certain members of the Confederate Army for their honor, and can be seen displayed in graveyards across the east coast. A violation of this statute is a Class 3 misdemeanor, punishable by a fine not exceeding $500.
Contact a Leesburg Criminal Defense Attorney Today
If you are facing charges of impersonation or illegal wearing or display of police or emergency personnel emblems, call the Simms Showers, LLP criminal defense attorneys of Leesburg, Virginia today at 703-997-782. We will assist you immediately with your case.
Resource:
wavy.com/2017/02/15/police-woman-impersonates-officer-attempts-to-get-prescription-drugs/
Disclaimer: This legal alert is provided for general information purposes only and is not a substitute for legal advice particular to your situation. No recipients of this memo should act or refrain from acting solely on the basis of this memorandum without seeking professional legal counsel. Simms Showers LLP expressly disclaims all liability relating to actions taken or not taken based solely on the content of this memorandum. Please contact Caleb Kershner or Ben Mann at cak@simmsshowerslaw.com, wbm@simmsshowerslaw.com, or (703) 771-4671 for greater details concerning how this information may affect you.