Five Key DUI Checkpoint Requirements in Virginia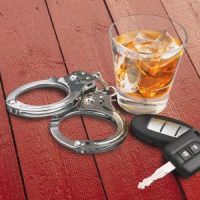 As part of the 1960s Supreme Court criminal law revolution, the Supremes introduced the reasonable suspicion rule. According to Terry vs. Ohio, officers must have reasonable suspicion, which is an evidence-based hunch of criminal activity, before they pull over motorists or otherwise detain people. The Supreme Court has watered down this rule in recent years, but the general principle remains.
Approved DUI checkpoints allow police officers to bypass the reasonable suspicion rule and detain motorists even if they did nothing wrong. The key word here is "approved." If a Virginia DUI defense lawyer disproves any one of the following requirements, the DUI checkpoint stop was illegal. Everything that happened thereafter,, such as the DUI investigation, is also illegal and therefore inadmissible.
Location Matters
DUI checkpoints must be calculated to arrest drunk drivers, not people who violate other laws that happen to pass a DUI checkpoint.
Controversial DUI checkpoints in Chicago are a good example. Almost all DUI defendants are white. But Chicago-area police often set up sobriety roadblocks in predominantly black neighborhoods. Such a checkpoint is on shaky ground.
The proof is usually in the pudding. Police officers need not ignore drug possession and other crimes at DUI roadblocks. But if non-DUI arrests outnumber DUI arrests, the checkpoint was most likely a pretext checkpoint. Arrests for outstanding warrants are even more troublesome, usually because they often involve a Fifth Amendment or detention length violation. More on these things below.
Pre-Checkpoint Publicity
Officers have the right to set up checkpoints and citizens have the right to avoid them. In order to assert that right, they must know about the roadblock in advance. So, law enforcement agencies must sufficiently publicize checkpoints and give people a chance to alter their travel plans.
On a related note, drivers must have the same opportunity at the checkpoint itself. So officers must post signs, such as DUI Checkpoint Ahead, far enough away to give motorists a chance to make U-turns.
Sufficient Signage
The DUI Checkpoint Ahead sign is just one requirement. Officers must also deploy traffic cones or other such devices to control the flow of traffic. Other signs must give instructions to motorists, such as Produce License and Proof of Insurance.
Here's the underlying principle. A DUI checkpoint must be clearly visible and well organized. A DUI checkpoint cannot be a modified speed trap or something that officers throw together at the last minute.
Limited Detention
The reasonable suspicion immunity isn't absolute. At most, drivers can legally wait about thirty seconds at a checkpoint. That time includes the waiting time as well as the inspection time. Warrant checks, which were mentioned above, might be legal at checkpoints, but they certainly increase motorist detention time.
Field officers only have discretion in this area. If traffic backs up, they can change the formula. For example, instead of detaining every third motorist, they can detain every fifth motorist. In any event, the formula must be neutral. A supervisor, usually at least a captain, must set up every other aspect of the checkpoint.
Respect for Individual Rights
Individuals don't surrender their Fifth Amendment rights at DUI checkpoints. They have the right to remain silent. So, they need not answer questions or even roll down their windows. Motorists only have a legal obligation to obey basic commands, such as the aforementioned document inspection or "pull over to the side please."
Reach Out to a Detail-Oriented Loudoun County Lawyer
There's a big difference between an arrest and a conviction in criminal law. For a free consultation with an experienced criminal defense attorney in Leesburg, contact Simms Showers, LLP, Attorneys at Law. Virtual, home, and jail visits are available.
Source:
constitutioncenter.org/the-constitution/supreme-court-case-library/terry-v-ohio