Does Back to School Mean Go to Jail?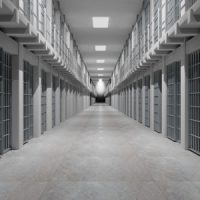 It could, according to a new Virginia law that addresses the problem of swatting (falsely summoning law enforcement) at a public or private school.
Virginia Governor Glenn Youngkin signed the new law in the gymnasium of E.C. Glass High School, a school that saw multiple swatting incidents during the 2022-23 school year. "These aren't prank calls. This is a crime. The last thing we need to do is have our emergency responders showing up at schools and universities thinking that there is a real threat when there is not," Youngkin said.
According to HB 1572, "Any person who knowingly reports, or causes another to report in reliance on intentionally false information provided by such person, a false emergency communication to any emergency personnel that results in an emergency response is guilty of a Class 1 misdemeanor."
If a threat results in any person suffering "serious bodily injury," the defendant might be guilty of a Class 6 felony. Any threat resulting in death is punishable as a Class 5 felony.
Resolving a Nonviolent Criminal Case
Because of high incarceration costs, nonviolent offenders rarely go to jail. Instead, judges usually palace these defendants on probation. Contrary to popular myth, probation is never a slap on the wrist. In fact, unless a Leesburg criminal defense attorney is involved in the process, probation is usually worse than incarceration.
Of course, that's not always the case. Deferred disposition is a good example. If defendants successfully complete this form of probation, the judge dismisses the case.
Most offenders violate at least one condition of probation at least once during their terms. Common violations include:
Committing another offense,
Failing to report as ordered to a supervision officer,
Flunking a drug test or failing to appear for a drug test,
Leaving the county,
Not working and/or attending school full time
Failing to update contact information with the court, and
Violating an offense-specific condition, like a keep-away order in an assault case.
Keep-away orders are quite restrictive in assault cases. Usually, the defendant must have no contact with the alleged victim. Additionally, the court could order the defendant to vacate a shared residence, even if the defendant is responsible for the rent or mortgage.
Most of these conditions are negotiable, and a Leesburg criminal defense attorney is a good negotiator. Furthermore, except for the subsequent offense condition, most judges are willing to give probationers a second chance and an opportunity to make amends.
Additionally, Virginia is one of the few states that offers unsupervised probation. These defendants must stay out of trouble and usually pay fines and court costs. But they don't have to report to a probation officer or do anything else.
Sometimes, a defendant avoids probation altogether. Prosecutors often offer pretrial diversion in nonviolent cases, especially if the defendant is a first-time offender. Like probation, pretrial diversion defendants must follow certain rules. Unlike probation, pretrial diversion usually only lasts a few weeks. Afterward, prosecutors dismiss the case.
Post-Conviction Matters
In addition to probation violation defense, which was mentioned above, post-conviction matters usually include early discharge from probation and expungement or sealing proceedings.
Early termination is the best way to avoid probation violations. A judge might terminate probation if the defendant pays off any court-ordered fines, completes at least half the sentence, and completes any court-ordered rehabilitation courses or treatments.
Record sealing is usually available in misdemeanors, especially if the defendant has a clean criminal record. Sealing hides the conviction from everyone except law enforcement and a few state agencies. Expungement is available as well, if the governor issues a pardon. Executive pardons aren't easy to obtain, but they aren't impossible to obtain either.
Rely on a Hard-Hitting Loudoun County Lawyer
There's a big difference between an arrest and a conviction in criminal law. For a free consultation with an experienced criminal defense attorney in Leesburg, contact Simms Showers, LLP, Attorneys at Law. Virtual, home, and jail visits are available.
Source:
wsls.com/news/local/2023/05/05/gov-youngkin-signs-bill-increasing-punishment-for-swatting-calls/