Crash Between Two Virginia Drunk Drivers Ends in Death and Prison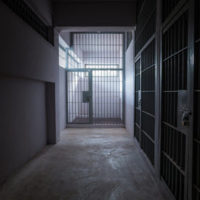 A 29-year-old man from Chesapeake, Virginia, received a four-year prison sentence for DUI and DUI involuntary manslaughter after killing another drunk driver in a fatal crash, according to an article by U.S. News & World Report.
The deceased driver – a 22-year-old man from Norfolk, Virginia – was at a complete stop on Interstate 264 with his blinkers on when the Chesapeake man smashed into the rear of the Norfolk man's car.
After arriving at the scene of this car accident, authorities measured the blood-alcohol concentration of both drivers. The Chesapeake man registered a 0.14 BAC. Additionally, the Chesapeake man had a recent DUI before this accident. Authorities pronounced the Norfolk man dead at the scene with a 0.19 BAC.
In order to fully grasp the context of this news story, the following sections will provide an overview of Virginia laws and penalties concerning DUI and DUI involuntary manslaughter.
What is DUI in Virginia?
As outlined in Code of Virginia §18.2-266, it is illegal to drive drunk or otherwise intoxicated in Virginia. The legal limit in Virginia is a BAC of 0.08. It is important to note that intoxication can occur from illegal drugs as well. Virginia laws do not differentiate between intoxication from alcohol or other sources.
How Does Virginia Penalize DUI?
The penalties for DUI in Virginia increase with subsequent offenses. The first DUI offense carries the possibility of $200 in fines and driver's license suspension for 12 months. The second DUI offense carries the possibility of $500 in fines, driver's license suspension for 36 months and 12 months in jail.
What is DUI Involuntary Manslaughter in Virginia?
As specified in Code of Virginia §18.2-36.1, DUI involuntary manslaughter occurs when drunk driving leads to the death of another person. It does not matter if the drunk driver intended to kill anyone else. It is enough that a person was driving under the influence and their conduct led to the death of another person.
If the drunk driver acts in dangerously careless or reckless fashion, then their conduct may rise to the level of aggravated involuntary manslaughter. To qualify for the aggravated version of this crime, the drunk driver must demonstrate a complete disregard for human life.
How Does Virginia Penalize DUI Involuntary Manslaughter?
DUI involuntary manslaughter is a Class 5 felony in Virginia. The penalties for a Class 5 felony include one to 10 years in jail and $2,500 in fines.
The penalties become more severe for aggravated DUI involuntary manslaughter. At that level, there is a possibility of one to 20 years in prison, of which one year is the minimum prison sentence.
Let Us Assist You with Your Case
Whether you are facing charges of DUI, DUI involuntary manslaughter or other criminal offenses, there are many benefits to hiring a skilled criminal defense lawyer. Don't hesitate to reach out to Simms Showers LLP for help, servicing Leesburg, Winchester, Fairfax, and Manassas.
Resource:
usnews.com/news/best-states/virginia/articles/2017-12-12/virginia-man-sentenced-to-4-years-in-fatal-dui-crash