Breaking Down a DUI-Drug Case in Loudoun County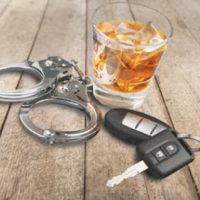 Many jurisdictions have more "stoned" drivers than "drunk" drivers. Almost half of the drivers who cause fatal accidents test positive for drugs. Marijuana is, by far, the leading culprit. Blood tests accurately detect drug levels, but officers generally need search warrants to extract blood samples. Since they often don't bother with warrants, prosecutors only have weak circumstantial evidence to work with when these cases go to court. More on that below.
Because the evidence in a DUI-drug case is often weak, a Winchester criminal defense lawyer can often successfully resolve these cases. These resolutions reduce or eliminate the harsh direct and indirect consequences of a DUI conviction. Direct consequences include lengthy court supervision and oppressive drivers' license restrictions. Indirect consequences include sky-high auto insurance rate and employment issues.
Field Sobriety Tests
If officers reasonably suspect criminal activity, they may order drivers to step out of the car and ask them to perform field sobriety tests. Under the Constitution, everyone must follow basic "step out of the car" and "stay there" commands. But doing anything else, like answering questions or performing FSTs, is optional.
Incidentally, the age-old "I smelled marijuana" justification may no longer hold up in court in Virginia. Marijuana is now legal for most purposes, which means its use doesn't give rise to reasonable suspicion.
Unapproved FST results, like the finger-to-nose balance test, are usually inadmissible in court. The approved FSTs are on shaky ground, as follows:
Horizontal Gaze Nystagmus: Uncontrolled field HGN tests are much less reliable than controlled laboratory HGN tests. Bright headlights against a dark sky affect vision tests. Furthermore, intoxication isn't the only cause, or even the leading cause, of nystagmus, a condition also known as lazy eye.
One-Leg Stand: Right now, we challenge you to stand up, stand on one foot with your arms at your side, and remain as still as a statue for about fifteen seconds. This test is almost impossible to perform, drunk or sober, especially if the subject has even a minor mobility impairment.
Walk-and-Turn: Mobility impairments also loom large in the WAT, which is also known as the walking-a-straight-line test. Shoes matter as well. It's almost impossible to successfully complete this test in boots, dress shoes, flip-flops, or anything other than athletic shoes.
Prosecutors must prove, beyond a reasonable doubt, that intoxication, as opposed to side-effects of medicine, impaired the subject's "ability to drive or operate any motor vehicle." Moreover, if the defendant received medicine at a hospital or doctor's office, a Winchester criminal defense lawyer can get the case thrown out of court. Virginia's DUI law only applies to "self-administered" drugs.
Drug Recognition Experts
Many prosecutors use Drug Recognition Experts to pump up the FST evidence to compensate for the lack of a chemical test.
Calling a police officer a drug detection expert is like calling a 12-year-old a digital video expert. Police officers listen in at DRE seminars, and 12-year-olds watch Tik Tok videos. The exposure level is roughly the same.
Furthermore, DREs are usually based. Police officers call DREs for the sole purpose of confirming drug use. That's like paying a judge a bonus if s/he finds for the plaintiff in a certain case. In both situations, the results are simply unreliable.
Contact a Hard-Hitting Loudoun County Lawyer
There's a big difference between an arrest and a conviction in criminal law. For a free consultation with an experienced criminal defense attorney in Leesburg, contact Simms Showers, LLP, Attorneys at Law. We routinely handle matters throughout Virginia.
Source:
getsmartaboutdrugs.gov/family/drugged-driving%E2%80%94what-you-should-know