Adult Trial for Virginia Teenager Charged with Burglary and Animal Cruelty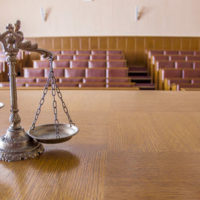 A Virginia teenager who allegedly broke into a police officer's home and shot his dog will not be tried as a juvenile, as reported by The Virginian-Pilot. The teenager faces criminal charges for armed burglary, conspiracy, and animal cruelty.
A judge in the Juvenile and Domestic Relations District Court considered arguments and evidence before deciding that the teenager will be tried as an adult. Even though the charges in question do not normally require juveniles to be tried as adults, the violent nature of this crime led the judge to exercise her discretion.
In terms of specific details, this incident occurred on December 17th. That is when the teenager went to the police officer's home with three friends. The teenager intended to harass and intimidate the police officer's teenage cousin. When the cousin refused to come outside, the teenager and his friends kicked in the front door and entered guns in hand.
Before the police officer could react, his three-year-old pit bull rushed down the stairs. The pit bull managed to scare off the intruders. But the teenager shot the dog in the stomach. After emergency medical surgery, the pit bull was able to make a full recovery.
In light of this news development, it seems like an optimal time to review Virginia laws concerning statutory and armed burglary as well as animal cruelty.
Armed Burglary in Virginia
As established in Code of Virginia 18.2-90, there are two types of burglary in Virginia. Statutory burglary occurs when a perpetrator breaks into a person's home with the intent to commit robbery, arson, rape, or murder. If the perpetrator uses or brandishes a deadly weapon, then the crime becomes armed robbery.
Statutory robbery is a Class 3 felony in Virginia. The potential penalties include 20 years in prison and $100,000 in fines. Armed robbery is a Class 2 felony in Virginia. The potential penalties include 20 years to life in prison and $100,000 in fines.
Animal Cruelty in Virginia
As outlined in Code of Virginia 3.2-6570, it is unlawful to torture or otherwise mistreat animals in Virginia. It does not matter whether the animal belongs to the perpetrator or another person. Furthermore, Virginia employs a broad definition of cruel treatment, including physical harm, food deprivation, and inhumane confinement.
Violation of animal cruelty laws constitutes a Class 1 misdemeanor in Virginia. The potential penalties include 12 months in county jail and $2,500 in fines. Additionally, the court may order psychological treatment or counseling and prevent the perpetrator from owning companion animals in the future.
If the perpetrator tortures and kills a companion animal, then is crime becomes a Class 6 felony. At that level, the potential penalties include 60 months in prison and $2,500 in fines.
Reach Out to Us Today for Help
If you are dealing with criminal charges for simple assault or assault and battery, it is highly prudent to seek out a criminal defense lawyer. The lawyers at Simms Showers LLP, servicing Leesburg, Winchester, Fairfax, and Manassas, are highly experienced in helping clients fight criminal charges. If you have legal questions about criminal defense, contact us today for a free initial consultation.
Resource:
pilotonline.com/news/local/crime/article_0ad2e6f4-503b-5c3e-a2b0-fec67865b610.html