What Happens if I Refuse a DUI Test in Virginia?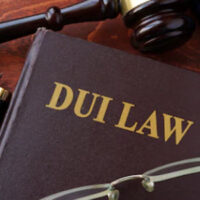 Under Virginia law, it is illegal to operate a motor vehicle while impaired by alcohol or other substances and, thus, incapable of driving safely. Referred to legally as driving under the influence (DUI), any person who commits this offense in Virginia will face criminal charges and severe penalties.
Upon the first or second offense, DUI is typically a Class 1 misdemeanor. But Class 6 felony charges become appropriate upon the third, fourth, or subsequent offense. In either case, DUI offenders will normally face confinement, criminal fines, and driver's license suspension.
In order to prove the perpetrator committed a DUI, the authorities need to administer a test of the offender's breath, blood, or both. These chemical tests provide an accurate measurement of the alcohol, drugs, or other substances in a person's body.
Implied Consent Under Virginia Law
As provided in Code of Virginia Section 18.2-268.2, all drivers within the Commonwealth provide implied consent to reasonable DUI testing. It does not matter if the driver is licensed in Virginia or not. Any person who operates a vehicle on roads within Virginia gives their implied consent to a chemical test for DUI purposes.
Under Section 18.2-268.2, DUI tests may involve samples of the alleged offender's breath, blood, or both. To be effective, the tests must occur within three hours of the alleged DUI offense. Sometimes, both of the tests are required to detect the presence of alcohol and other substances.
DUI Test Refusals Under Virginia Law
As detailed in Code of Virginia Section 18.2-268.3, it is unlawful to refuse a DUI test under most circumstances. More specifically, drivers must refrain from unreasonably refusing DUI tests. If the request for a DUI test is unreasonable in itself — for example, conducted without legal authority — then it is acceptable to refuse.
In most circumstances, however, drivers must submit to DUI testing. If a driver refuses, they will face automatic penalties under Virginia law. For example:
First DUI Test Refusal — Qualifies as a civil offense with a mandatory punishment of driver's license suspension for 12 months; and upon a
Subsequent DUI Test Refusal — Qualifies as a Class 1 misdemeanor with a punishment of driver's license suspension for 12 months, up to one year in jail, and $2,500 in criminal fines.
The subsequent offender penalty above applies if a person refuses multiple DUI tests within a 10-year period. This elevated penalty also applies if a person commits DUI, or any substantially similar law, and then refuses a DUI test sometime thereafter.
Contact Us Today for Help
If you need legal assistance with criminal charges for DUI or other offenses under Virginia law, it can be exceedingly constructive to have a consultation with an established Leesburg DUI & DWI attorney. The results-driven attorneys at Simms Showers LLP have greater than 140 years of combined legal experience in criminal defense and other facets of the law. If you need legal help with criminal defense for DUI or other charges, contact us today for a free initial consultation.