Virginia Truck Driver Faces Reckless Driving Charges After Crashing into Church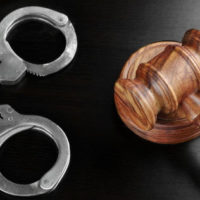 A 65-year-old truck driver faces criminal charges for reckless driving after smashing his tractor-trailer into a church in Pittsylvania County, reported VirginiaFirst.com.
This truck accident occurred at approximately 10:40 p.m. on Tuesday, January 22nd. At that time and date, the truck driver was headed north on Route 29 in Pittsylvania County. After veering off the left side of the road, the truck driver crossed over the median and into the southbound lanes.
After continuing through the southbound lanes of Route 29, the truck entered the church parking lot. At that point, the tractor-trailer rammed into a sequence of parked cars without any passengers. Finally, the truck crashed into the church, causing serious property damage in the process.
Thankfully, the truck driver was wearing his seatbelt during this incident. As a result, he only suffered minor injuries. And the authorities transported the truck driver to a nearby hospital for medical treatment.
At this point, the Virginia State Police continue to investigate this truck accident, including crash reports and toxicology results. Though with formal charges for reckless driving already filed, it seems logical to review Virginia laws against and penalties for reckless driving.
What are the Laws Against Reckless Driving in Virginia?
Code of Virginia Section 46.2-852 details the general rule against reckless driving. In broad terms, reckless driving applies to any situation where a person drives dangerously and puts other people or property at risk. The requirements of Section 46.2-852 apply whenever a driver creates a significant risk of property damage, personal injury, or death.
Outside of the general definition of reckless driving in Section 46.2-852, Virginia law also provides for several specific definitions of reckless driving. For more information on those types of reckless driving, interested readers can review these recent Simms Showers blog posts — 4 Ways a Driver Can Face Reckless Driving Charges in Virginia and 5 More Ways a Driver Can Face Reckless Driving Charges in Virginia.
What are the Penalties for Reckless Driving in Virginia?
Code of Virginia Section 46.2-854 provides the penalty structure for reckless driving offenses. Generally speaking, reckless driving is a Class 1 misdemeanor. At this level, the typical punishment includes 12 months in county jail and $2,500 in criminal fines.
That being said, Section 46.2-854 also outlines how reckless driving can become a Class 6 felony. The felony version of this offense applies to a reckless driver who causes the death of another person, while driving without a valid license. In those situations, the offender can face a punishment that includes 12 to 60 months in prison and $2,500 in criminal fines.
Contact Us Today for Assistance
If you have legal questions about reckless driving in Virginia, it is extremely beneficial to reach out to an adept criminal defense attorney. The attorneys at Simms Showers LLP, servicing Leesburg, Winchester, Fairfax, and Manassas, feature demonstrated experience in matters of criminal defense in Virginia, including charges for reckless driving. If you need criminal defense, contact us today for a free initial consultation.
Resource:
virginiafirst.com/news/local-news/update-tractor-trailer-driver-charged-with-reckless-driving-after-driving-into-church/1718720956
https://www.simmsshowerslaw.com/5-more-ways-a-driver-can-face-reckless-driving-charges-in-virginia/