Virginia Senators Stand Up for Victims of Domestic Violence and Other Abuse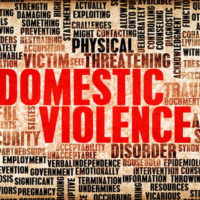 Virginia U.S. Senators Mark Warner and Tim Kaine have co-sponsored bicameral and bipartisan legislation to protect victims from domestic violence, sexual assault, and other abuse, as reported by NBC affiliate WVIR.
Referred to as the Pet and Women Safety (PAWS) Act, Senators Warner and Kaine are seeking to protect humans and pets from all types of abuse, physical and emotional. The senators point to recent studies on the domestic violence patterns, which indicate that abusers often target pets as well as people. Further compounding this issue, only three percent of domestic violence shelters allow pets to accompany their human companions.
Specifically, the PAWS Act references data from the American Society for the Prevention of Cruelty to Animals (ASPCA). The ASPCA reports that approximately 25 percent of domestic violence victims return to protect a pet. Additionally, the ASPCA found that approximately 33 percent of domestic violence victims waited 24 months to leave their abuser, citing pet safety as a motivating factor.
In addition to the ASPCA, Senators Warner and Kaine secured support for the PAWS Act from numerous organizations, including:
National Network to End Domestic Violence;
Humane Society of the United States;
National Coalition Against Domestic Violence;
Association of Prosecuting Attorneys;
National Link Coalition;
Sheltering Animals & Families Together (SAF-T) Program;
Animal Legal Defense Fund;
Animal Welfare Institute;
National Animal Care & Control Association;
National District Attorneys Association;
American Veterinary Medical Association;
American Kennel Club;
Fraternal Order of Police;
National Sheriffs' Association;
RedRover; and
YWCA USA.
In light of this proposed legislation from Senators Warner and Kaine, it seems like an appropriate time to review Virginia laws concerning domestic violence.
Domestic Violence in Virginia
Sometimes referred to as family abuse or domestic abuse, domestic violence occurs between members of the same family or household. If one family member harms or threatens another family member, then it qualifies as domestic violence. From a legal standpoint, Virginia applies a similar standard to domestic violence as for assault and battery. But unlike assault and battery, domestic violence requires a familial connection between the abuser and the victim.
Family and Household Members in Virginia
In order to qualify as domestic violence in Virginia, the abuser and the victim must be family or household members. Under Virginia law, a family or household member can include:
Current or former spouse (regardless of present residence);
Parents who a share common children (regardless of present residence);
Extended family members who live in the same residence; and
People who live together currently or lived together recently.
Let Us Help You with Your Case
If you or a loved one was the victim of domestic violence, sexual assault or other abuse, it is useful to seek legal advice from a skilled domestic violence attorney. Based in Virginia, the attorneys at Simms Showers LLP,  servicing Leesburg, Winchester, Fairfax, and Manassas, have proven skill handling domestic violence cases. If you have legal questions about domestic violence, contact us today for assistance.
Resources:
nbc29.com/story/37254777/warner-kaine-co-sponsor-bill-to-aid-domestic-violence-victims-family-pets
congress.gov/bill/115th-congress/house-bill/909