Virginia Senate Approves Bill to Adjust Reckless Driving Laws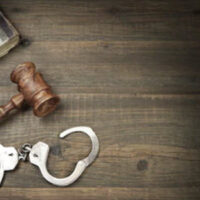 The Virginia Senate approved a bill that aims to increase the threshold for certain reckless driving offenses, according to an article by WTOP.
In a 25-14 vote, the Virginia Senate pushed for an adjustment of the excessive speeding variation of reckless driving. If the Virginia House approves this bill as well, drivers would have to exceed 85 miles-per-hour in certain zones to face charges for reckless driving.
Proponents of this bill argued that the current laws are too harsh. They do not believe that drivers who exceeded the legally posted speed limit by 11 miles per hour should face the possibility of jail time.
Previous versions of this bill passed the Virginia Senate in recent years, but those efforts died without approval from the Virginia House. That could change this year, as the House Transportation Committee recently approved a similar measure. Until there is a formal vote, though, nothing is certain.
While the Virginia House considers the merits of this new bill, it seems like an opportune time to review the Virginia laws against, and punishment for, reckless driving offenses.
Reckless Driving Under Virginia Law
As established in Code of Virginia Section 46.2-852, reckless driving occurs when a driver operates their vehicle in a manner that is likely to cause property damage, physical injury, or death.
As exhibited in Code of Virginia Section 46.2-862, there is a special type of reckless driving that involves excessive speeding. Under the current law, an offense qualifies as reckless driving if a person drives:
At least 20 miles per hour above the legally posted speed limit; or,
More than 80 miles per hour, regardless of the legally posted speed limit.
In practice, any person who drives 81 miles per hour or more in a 70-mile-per-hour zone can face reckless driving charges under Section 46.2-862. If the Virginia House passes the aforementioned bill, however, the threshold will increase to 85 miles per hour in those high-speed zones.
Whatever happens next with the new bill, the Virginia punishment for reckless driving will remain the same for now, as outlined in the following section.
Virginia Punishment for Reckless Driving
As detailed in Code of Virginia Section 46.2-868, reckless driving is traditionally punishable as a Class 1 misdemeanor. Upon conviction, the reckless driving offender can face a maximum sentence of 12 months in county jail and $2,500 in criminal fines.
Under certain circumstances, such as where the perpetrator was driving without a license, and caused the death of another person, reckless driving can become a Class 6 felony. A conviction at that level results in a maximum sentence of 5 years in prison and $2,500 in criminal fines.
As provided in Code of Virginia Section 46.2-392, reckless driving offenders also face a mandatory period of driver's license suspension. The minimum suspension period is 10 days. The maximum suspension period is 6 months.
Let Us Help You Today
If you need legal help with Virginia charges for reckless driving, it can be exceedingly valuable to contact a skilled criminal defense attorney. The Winchester reckless driving attorneys at Simms Showers LLP have many years of combined legal experience in matters of criminal defense, including reckless driving charges. If you need legal help with criminal defense, contact us today for a free initial consultation.
Resource:
wtop.com/dc-transit/2020/01/virginia-could-ditch-jail-time-for-drivers-going-81-mph-in-a-70-mph-zone/?fbclid=IwAR2Tk9FBynVedWC21SCA95l598rMmcRijhEnymELsAliWapXLmoXUOgDjCg
https://www.simmsshowerslaw.com/virginia-reckless-driving-where-speeding-can-become-criminal/