Virginia Reckless Driving Hospitalizes Two with Severe Injuries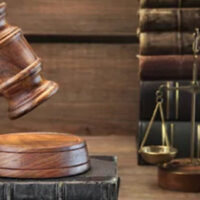 A 34-year-old man from Broadway, Virginia, faces criminal charges for reckless driving after causing an accident that hospitalized two victims with severe injuries, according to an article by ABC affiliate WHSV.
This incident occurred just before 3 a.m. on Monday, April 6th, in Rockingham County on Interstate 81. The Broadway man was driving his car southbound on the highway, apparently at high speeds. Right around mile marker 250, the Broadway man smashed his car into an SUV traveling in the same direction.
Even though his vehicle caught fire, the Broadway man did not sustain any injuries as a result of this accident. However, the SUV driver and passenger were not so lucky, neither of whom was wearing a seat belt.
The 48-year-old female driver sustained severe injuries and received transportation to Sentara RMH Medical Center for immediate treatment. The 83-year-old passenger also sustained severe injuries and received airlift transportation to UVA Medical Center for urgent treatment. The authorities did not indicate whether these injuries were life-threatening.
As a result of this auto accident, the Broadway man faces criminal charges for reckless driving. While he awaits his legal case to play out, it seems like a good time to review Virginia laws against, and penalties for, reckless driving.
How Does Virginia Define Reckless Driving?
Code of Virginia Section 46.2-852 establishes the general law against reckless driving. This section prohibits any person from driving a car or operating other vehicles in a reckless or dangerous fashion. This is a broad rule that involves any driving conduct which creates a risk of property damage, physical injury, or death.
In addition to this general rule, Virginia law also outlines specific driving conduct that also qualifies as reckless driving. For example, driving a vehicle with faulty brakes or improper control can be considered reckless driving. The same applies for excessive speeding, which involves a driver operating their vehicle:
20 miles per hour or more above the speed limit; or
Above 80 miles per hour without regard to speed limit.
How Does Virginia Punish Reckless Driving?
Code of Virginia Section 46.2-868 provides the punishment scheme for reckless driving offenses. Any person who commits reckless driving is usually guilty of a Class 1 misdemeanor. The Virginia punishment for Class 1 misdemeanors can include a jail sentence of 12 months and $2,500 in criminal fines, either one or both.
On top of jail time and criminal fines, reckless driving offenders also face driver's license suspension. As detailed in Code of Virginia Section 46.2-392, a reckless driving offense results in a suspension period between 10 days and six months.
Let Us Help You Today
If you need legal help with Virginia charges for reckless driving, it can be highly valuable to contact a seasoned criminal defense attorney. The Winchester reckless driving attorneys at Simms Showers LLP feature established credentials in the field of criminal defense, including reckless driving. If you need legal help with criminal defense, contact us today for a free initial consultation.
Resource:
whsv.com/content/news/two-injured-after-crash-in-Rockingham-County-569401981.html
https://www.simmsshowerslaw.com/legal-primer-reckless-driving-under-virginia-criminal-law/