The Three Ps Of Drug Possession In Winchester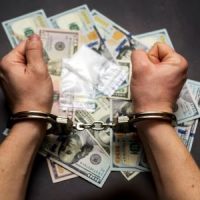 There is good news and bad news regarding drug possession arrests in Virginia. Marijuana is partially legal, so these arrests have plummeted. Furthermore, racial disparity has dropped as well. Now for the bad news. Law enforcement officers are still very aggressive in this area. 80 percent of drug arrests are for simple possession.
Drug possession arrests don't hold up in court unless the state establishes all three elements of this offense beyond a reasonable doubt. Two out of three won't do. If a Winchester criminal defense attorney establishes reasonable doubt in one area, the defendant is not guilty as a matter of law. Additionally, if an attorney establishes a fatal lack of evidence on one point, the judge might throw the case out of court before it gets to trial.
Produce the Substance in Court
Police officers must comply with the Fourth Amendment when they seize physical evidence. If they don't have a valid search warrant at the time, a search warrant exception must apply.
Most drug possession cases start with traffic stops. Since everything happens so quickly, police officers rarely mess with search warrants. Some common search warrant exceptions in drug possession cases include:
Owner Consent: Property owners may consent to property searches. This consent must be affirmative and voluntary. Opening a door for a police officer is assent as opposed to consent. If an officer says "give me permission to search or else," the consent is involuntary.
Plain View: Officers may seize drugs, weapons, or other contraband they see in plain view. This exception only applies in automobile search cases if the underlying stop was legal. Winchester criminal defense lawyers often contest stop legality, since Virginia police officers are very aggressive and often overstep their bounds.
Pat Down Search: If officers believe the defendant has a weapon, they may pat him/her down and seize any contraband they see in plain view, or rather feel in plain touch. Officers must have reasonable suspicion before they pat suspects down for weapons.
Other search warrant exceptions, which don't come up too often, include the hot pursuit exception and the exigent circumstances exception.
Prove it Was Illegal
Officers always claim that a substance "field tested" positive for heroin or another illegal substance. These field tests are completely unscientific and usually based solely on the substance's physical properties.
Only scientific tests have any chance of holding up in court. Even then, prosecutors must prove the test was conducted properly, the testers were qualified, the results were accurate, and there was no break in the chain of custody.
Establish Possession
In court, "possession" isn't synonymous with "proximity." The state must prove knowledge and control as well as proximity.
This element is especially difficult to prove in many vehicle possession cases. If Renee is in the back driver's side seat, it's difficult for prosecutors to connect her with drugs officers find under the front passenger's side seat. That's especially true if she didn't know the other people in the car very well (knowledge) and someone else was sitting in the front passenger's side seat.
Contact a Hard-Working Loudoun County Lawyer
There's a big difference between an arrest and a conviction in criminal law. For a free consultation with an experienced criminal defense attorney in Winchester, contact Simms Showers, LLP, Attorneys at Law. Convenient payment plans are available.
Source:
pewtrusts.org/en/research-and-analysis/issue-briefs/2022/02/drug-arrests-stayed-high-even-as-imprisonment-fell-from-2009-to-2019