Reckless Driving Defenses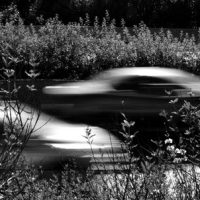 During the pandemic, since roads mostly emptied, law enforcement officials sparsely enforced the reckless driving law. Officers reasoned this law protects other drivers, and for the most part, there weren't any other drivers to protect. Now that coronavirus lockdowns are in the rearview mirror, many officers are determined to make up for lost time. So, they issue lots of reckless driving citations, even if they know these cases will be difficult to prove in court.
If a defense could apply, as outlined below, a Leesburg reckless driving lawyer almost always successfully resolves these charges. Normally, this successful resolution means a plea to a lesser-included offense. For example, prosecutors might agree to reduce a reckless driving charge to simple speeding. This infraction doesn't have nearly the same direct and collateral consequences as reckless driving.
Not "Reckless"
The definition of "reckless driving" in the statute is extremely general and could include almost any driving error. Police officers use this broad definition to pull over as many motorists as possible. A Leesburg criminal defense lawyer turns this vagueness to the defendant's advantage.
Essentially, reckless driving is a conscious disregard for the safety of other pedestrians, motorists, or other people on the road. Profiling and lack of recklessness are two possible defenses in this area.
If Michelle and Sara are both driving "recklessly" and officers only cite Sara, they profiled her. This profiling could be illegal in some situations. Other times, an attorney partners with a traffic expert who reviews the facts and opines that the driver wasn't reckless. This expert opinion carries much more weight with jurors than a traffic cop's opinion.
Unreliable Tip
Frequently, arresting officers don't personally witness reckless driving. Instead, another motorist or officer reports the allegedly reckless driving.
Identifiable civilian tips are almost per se unreliable. Many tipsters care nothing about the safety of other motorists. They just want another driver to get in trouble. Anonymous tips are even more unreliable. There's no reason for a judge to give credence to information that the tipster wasn't willing to vouch for.
Officer tips are more reliable, especially if they're specific. A specific description is something like a red Explorer with a license plate that ends in 78. Northbound red SUV is a very vague description that usually doesn't hold up in court.
Insufficient Evidence
Officers only need probable cause to issue citations. But in court, prosecutors must establish guilt beyond any reasonable doubt. That's a much higher standard. Therefore, sufficient evidence may be unavailable. Speeding-related reckless driving charges, perhaps the most common kind of reckless driving citation, are a good example.
If Officer Mike aims a RADAR gun at a cluster of vehicles, the results prove one of them was speeding, but they don't prove which one of them was speeding. Such weak evidence cases are tailor-made for an aforementioned charge reduction plea agreement.
Police and prosecutors don't always work together very well. Law enforcement and judicial officials want to make sure everyone is on the same team. So, if these defendants plead guilty to something, prosecutors placate officers. But if defendants walk free due to a lack of evidence, officers resent prosecutors.
Reach Out to a Thorough Loudoun County Lawyer
There's a big difference between an arrest and a conviction in criminal law. For a free consultation with an experienced criminal defense attorney in Leesburg, contact Simms Showers, LLP, Attorneys at Law. We routinely handle matters throughout Northern Virginia.
Source:
law.lis.virginia.gov/vacodefull/title46.2/chapter8/article7/