Positive Results from Virginia's Ignition Interlock System Regulations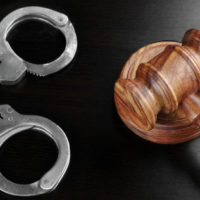 The use of ignition interlock systems in Virginia seems to be having a depressive impact on DUI arrests, according to an article by WSLS 10.
Ignition interlock systems are designed to prevent DUI offenders from committing subsequent DUI offenses. After a DUI conviction, the driver is required to install an ignition interlock system that is capable of providing accurate measurements of the driver's blood-alcohol concentration (BAC). The driver cannot start their vehicle without registering a valid BAC test.
Ignition interlock systems also feature a camera. Every time the driver registers a test, the camera logs a picture. This ensures that the driver is actually taking the test, not a passenger. Authorities review the test results and pictures on a monthly basis. If authorities find that the driver violated the terms of the ignition interlock system, the driver can face additional penalties.
In just over five years since the establishment of ignition interlock system regulations, DUI arrests in Roanoke dropped from 474 to 265. That is a substantial decrease of almost 50 percent.
By consulting the data on DUI arrests in Roanoke, Virginia, we can see the full picture of DUI arrests over the past five years:
2012-13: 474 arrests;
2013-14: 364 arrests;
2014-15: 309 arrests;
2015-16: 215 arrests; and
2016-17: 265 arrests.
In light of this development, it feels like a perfect time to review Virginia laws concerning ignition interlock systems and rolling retests.
What is the Definition of an Ignition Interlock System in Virginia?
We can find the definition for ignition interlock system in Code of Virginia section 18.2-270.1. Essentially, an ignition interlock system is a device that:
Attaches to the ignition system of a motor vehicle;
Provides an accurate BAC measurement for the driver;
Stops the motor vehicle from starting, if the driver has a BAC of 0.02 or more;
Enables additional measurements for rolling retest; and
Records the BAC results for every ignition attempt and rolling retest.
What is the Definition of a Rolling Retest in Virginia?
We can find the definition for rolling retest in Code of Virginia section 18.2-270.1. Essentially, a rolling retest prompts the driver to measure their BAC at random intervals while driving. Rolling retests are a required function of ignition interlock systems.
The rolling retest will cause the horn, lights and signals of a motor vehicle to go off repeatedly if the driver:
Registers a BAC of 0.02 or more; or
Neglects to measure their BAC when prompted.
Do You Need Legal Advice from an Experienced Criminal Defense Attorney?
Whether you are dealing with ignition interlock systems, DUI or other criminal offenses, it can be a terrifying process. Thankfully an experienced criminal defense attorney can help you protect your rights and fight all charges, serving as your trusted advocate in the criminal justice system. If you have questions about ignition interlock systems, DUI, or other criminal offenses, know that Simms Showers LLP is available to help you plan the road to recovery. Contact us today.
Resource:
wsls.com/news/virginia/roanoke/virginia-ignition-interlock-laws-keep-more-convicted-drunk-drivers-from-reoffending