Mixed Reviews on Criminal Justice Reforms in Virginia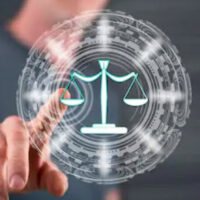 After the Democratic Party took control of the Virginia legislature, many pundits expected broad and sweeping changes to the state criminal justice system, according to an article by the Associated Press. By now, midway through the first legislative session, however, there are mixed feelings about reform progress.
On one hand, Democratic Party leaders are preaching patience, arguing that progressive change takes time. Moreover, there has already been significant change. For example, the Democratic Party has already passed bills that:
Decriminalized possession of smaller amounts of marijuana;
Increased the felony threshold for larceny from $500 to $1,000; and
Removed driver's license suspension as a penalty for failure to satisfy court fines or fees.
On the other hand, advocates from various nonprofit organizations feel that the changes are incremental. Pointing to the disparate impact certain policies have on disenfranchised communities, these advocates are pushing for more significant change, and on a much faster timeline.
Generally, the debate over criminal justice reform seems to be raging across four different fronts: Marijuana, Prison, Parole, and Sentencing.
Marijuana Reforms
Certain advocates pushed to legalize marijuana for recreational use. That initiative did not amass the requisite support in the state legislature However, both houses of the Virginia General Assembly approved bills to decriminalize possession of small amounts of marijuana.
Prison Reforms
There was a significant push to enact prison reforms during this legislative session as well. Several bills promised to remove solitary confinement as a punishment for inmates, widen the non-violent crimes available for record expungement, and abolish the death penalty.
Many of these prison reforms were pushed back to the next legislative session, or referred to the Virginia State Crime Commission for recommendations. Stated otherwise, these bills were delayed, not dismissed entirely. There is a chance these prison reforms will still happen.
Parole Reforms
Virginia eliminated parole and similar early release measures in 1995. Since that time, inmates must serve their entire sentence before release. Efforts to reinstate parole have failed in the past under Republican-controlled legislatures. This year, the Virginia General Assembly approved bills to reinstate parole, paving the way for approximately 300 inmates to secure release from prison.
Sentencing Reforms
Virginia is one of six U.S. states which continue to allow jurors to impose sentences on criminal defendants. One bill in this legislative session aims to reassign sentencing powers to the judges, aligning Virginia with many other U.S. states. Supporters of this bill point to the unpredictability of juries, and want to see better sentencing guidelines. This measure is still working its way through the Virginia General Assembly.
Do You Need Legal Help?
If you need legal help with criminal defense in Virginia, it can be extremely advantageous to contact a trusted criminal defense attorney. The Winchester criminal defense attorneys at Simms Showers LLP have well-established credentials in many facets of the law, including criminal defense. If you need legal help with criminal defense, contact us today for a free initial consultation.
Resource:
apnews.com/5ac3b0cb8e38c3151661444df4eee141
https://www.simmsshowerslaw.com/police-arrest-maryland-man-in-virginia-on-multiple-criminal-charges/