Man Extradited to Virginia on Charges of Abduction in 2011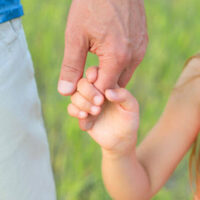 Law enforcement extradited a former Virginia resident from North Carolina to Loudoun County on felony charges of abduction, according to an article by the Loudoun Times-Mirror.
The 40-year-old man in question faces abduction charges in a cold case that dates back to 2011. At that time, this man lived in Loudoun County with his pregnant girlfriend at an Orchard Grass Terrace residence in Ashburn.
On February 19, 2011, family members reported the girlfriend missing. Upon further investigation, the authorities located the girlfriend's car in a parking lot behind her residence. In the 10 years since her disappearance, the authorities have yet to locate the girlfriend's remains or any indication of wrongdoing.
Because the authorities have arrested and charged the former Virginia man, however, it seems like new developments have surfaced in this case. At this point, the suspect remains in police custody at the Loudoun County Adult Detention Center.
While this legal case continues to develop in Loudoun County, it seems like an opportune moment to review the Virginia laws against and punishment for abduction.
What is the Definition of Abduction in Virginia?
Code of Virginia Section 18.2-47 defines what constitutes abduction under state law. In this context, it is important to note that the terms abduction and kidnapping mean the same thing under Virginia law.
Under Section 18.2-47, a person commits abduction if they:
Use deception, force, or intimidation; to
Detain, excuse, seize, take, transport, or secrete a victim without legal authority; and
Demonstrate an intent to deprive the victim of their personal liberty or conceal the victim from some other party.
There is another version of abduction that involves forcing the victim to provide labor or services. This version applies when the abductor threatens to destroy the victim's identification or passport, report illegal immigration status, or otherwise trap the victim into providing labor or services.
What is the Punishment for Abduction in Virginia?
Section 18.2-47 also outlines the Virginia punishment for abduction crimes. Usually, abduction is punishable as a Class 5 felony in Virginia. If convicted, the offender can face imprisonment for one to 10 years and criminal fines up to $2,500.
That being said, abduction can be charged as a Class 1 misdemeanor in certain cases. The misdemeanor version of this offense applies when a parent abducts their child under specific conditions. If convicted of a Class 1 misdemeanor in Virginia, the offender can face 12 months in county jail and criminal fines up to $2,500.
Do You Need Legal Help?
If you have legal questions about abduction or other criminal offenses in Virginia, it can be highly productive to contact a knowledgeable Leesburg felony & misdemeanor lawyer. The lawyers at Simms Showers LLP have established a wealth of knowledge and skill in the field of criminal defense, including charges of abduction. If you need legal help with criminal defense, contact us today for a free initial consultation.
Resource:
loudountimes.com/news/former-loudoun-county-man-charged-in-2011-cold-case/article_fce702ba-242f-11eb-a20e-9f5d38d572f2.html