How To Hire A Leesburg DUI Lawyer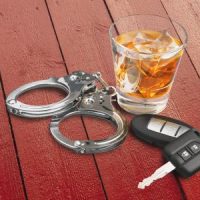 Mostly because Washington, D.C. is in the area, Northern  Virginia has one of the highest number of lawyers per capita in the country. Almost all lawyers received some criminal law training in law school. So, almost all of these lawyers claim they can handle a DUI defense. In many cases, that's true, at least if the case is straightforward and the defendant is willing to accept a quick plea bargain offer.
However, many DUIs are very complex. Various defenses could apply in these cases. Mostly for this reason, many defendants aren't willing to accept the state's first offer. The severe direct and collateral consequences of a DUI also give many defendants pause in this area. So, only the best Leesburg DUI lawyer should handle your DUI defense. Only a good lawyer has the right combination of skills and quickly develops a vision for your DUI defense.
Qualities
Many criminal defense lawyers in Virginia know what DUI stands for. They may also know the basic elements of the case and the basic theories behind these elements. But if you face DUI charges, you need a Leesburg DUI lawyer who has more than just basic skills. You need a lawyer with the right combination of:
Dedication: Many criminal defense lawyers only practice criminal defense. There's nothing wrong with that. However, these lawyers often lack perspective in DUI matters. So, your attorney should practice mostly criminal law, but at the same time, there is strength in diversity. You don't need a one-trick pony.
Accessibility: If you visit a new restaurant and you can get a table right away on Friday night, that's probably a bad sign. On the other end of the scale, if you visit a new restaurant and you must wait three hours for a table, you should probably go somewhere else. Similarly, your lawyer should be busy, but never too busy to answer your questions.
Experience: Many criminal defense lawyers have years of practice experience, but practically no trial experience. Some lawyers have the opposite problem. They never compromise, even when the compromise would benefit the client. You need a lawyer who's willing to fight for you, but who's also able to negotiate a favorable plea bargain.
When you look for a lawyer, choose wisely, but choose quickly. The sooner you get that rash looked at, the better the medical outcome usually is. Similarly, the sooner an attorney starts working for you, the better the legal outcome usually is.
Vision
Look for the above qualities when you research lawyers before you meet with one. When you meet with a lawyer, make sure the lawyer has a vision for your case.
A good lawyer can quickly identify weaknesses in the state's case, usually without even looking at the evidence. For example, if Tim was arrested for DUI and he refused to provide a chemical sample, Tim's lawyer should immediately focus on the field sobriety tests, like the walk and turn. The results of these tests could make or break his case.
Connect With a Diligent Loudoun County Lawyer
There's a big difference between an arrest and a conviction in criminal law. For a free consultation with an experienced criminal defense attorney in Leesburg, contact Simms Showers, LLP, Attorneys at Law. We routinely handle matters throughout Northern Virginia.