How Does Virginia Define & Penalize Stalking?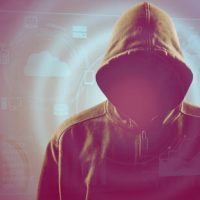 The Virginia Criminal Code establishes a blanket prohibition against repeated contact of an unwanted nature. Referred to legally as stalking, this crime does not always feature actual violence. Similar to assault, stalking places a victim in reasonable fear of potential violence.
What is the Virginia Definition of Stalking?
Code of Virginia Section 18.2-60.3 defines what qualifies as stalking. There are two elements to stalking offenses under this section.
The first element of stalking entails repeated conduct directed at a victim. Stalking under Section 18.2-60.3 can involve in-person conduct or any other means, including but not necessarily limited to electronic transmission, telephone, or mail.
The second element of stalking entails intent. The perpetrator must intend to place the victim — or the victim's family or household member — in reasonable fear of bodily injury, criminal sexual assault, or death. Stalking charges apply when the perpetrator knows, or reasonably should know, that their actions will cause such fear.
In terms of the second element above, the victim's conduct is important. If the victim provides actual notice that they do not want any contact, it can impact the intent requirement for the perpetrator. If such a perpetrator continues their conduct or contact after receiving such notice, it can satisfy the intent requirement of stalking offenses under Virginia law.
There are several exceptions to Section 18.2-60.3. If acting in the performance of their official duties or legitimate business, this section does not apply to:
Law enforcement officers; or
Registered private investigators.
How Does Virginia Penalize Stalking?
Section 18.2-60.3 also describes the Virginia penalty for stalking. Under Virginia law, stalking is punishable as follows:
First Offense — Class 1 misdemeanor with a maximum penalty of one year in county jail and $2,500 in criminal fines; or
Second or Subsequent Offense — Class 6 felony with a maximum penalty of five years in prison and $2,500 in criminal fines.
Any conviction for stalking also triggers a required protective order from the Virginia courts. This protective order will prohibit the perpetrator from having any further contact with the victim or their family or household member.
Does Virginia Have Notice Requirements for Stalking?
Section 18.2-60.3 does enable certain notice requirements for victims of stalking. To qualify, a stalking victim must provide written notice at least 15 days prior to the perpetrator's release. In these cases, law enforcement must notify the stalking victim at least 24 hours before the perpetrator's release.
It is vital to note that Section 18.2-60.3 imposes a duty of confidentiality on this type of notice. If a stalking victim submits or receives any information under this section, it must remain confidential. The stalking perpetrator is not supposed to have access to this type of information.
Do You Need Legal Help?
If you have legal questions about criminal defense in Virginia, it can be invariably productive to contact a seasoned Leesburg criminal defense lawyer. The lawyers at Simms Showers LLP can assist with many aspects of criminal defense, including stalking. If you need legal help with criminal defense, contact us today for a free initial consultation.
SOURCE:
law.lis.virginia.gov/vacode/title18.2/chapter4/section18.2-60.3/