Henrico County Man Caught In Police Dragnet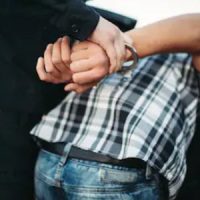 A 42-year-old man, who had a prior felony on his record, will spend the next 110 months in a federal prison after he was convicted of serious drug crimes.
According to court documents, the man rented an extended stay hotel room in Henrico County where he stored and prepared drugs for distribution. When police executed a search warrant, they recovered approximately 132 grams of cocaine, 9 grams of heroin and fentanyl mix, 29 fake Oxycodone "M30" pills that contained fentanyl, 28 red and green tablets that contained methamphetamines, and a loaded 9mm semiautomatic pistol from the bathroom counter. A search of the man's vehicle revealed another loaded 9mm semiautomatic pistol along with two additional bags of cocaine.
This operation was part of the nationwide Project Safe Neighborhoods law enforcement initiative.
Enhanced Enforcement Campaigns
Between May and July 2022, the Department of Justice handed out almost $18 million in Project Safe Neighborhoods grants. When a government agency invests that kind of money, like any other investor, that government agency expects results.
Once upon a time, jurors refused to connect the dots in these situations. They didn't believe that the same financial pressures that affect us all also affected police officers. In fact, if officers took shortcuts to make arrests during such campaigns, many jurors looked the other way.
Things are different now. Today, many jurors question aggressive police tactics. That's especially true if the case comes up for trial soon after a controversial police shooting.
These campaigns also cast a shadow under many run-of-the mill arrests, such as DUIs. During high drinking-and-driving holidays, like New Years Eve and the Fourth of July, many Northern Virginia law enforcement agencies launch STEP campaigns. During a Selective Traffic Enforcement Program, officers who normally sit at desks go out on DUI patrol, and patrol officers often work overtime.
The combination of inexperienced officers on patrol and the substantial financial pressures in such campaigns (the state or federal government usually pays officer overtime and other operational expenses) gives a Fairfax criminal defense lawyer a good chance to challenge officer credibility and/or motive. Because the burden of proof in criminal cases is so high, a little bit of erosion is usually enough to obtain a successful result.
Search Warrant Requirements
Contrary to popular myth, search warrants aren't always valid. Lack of probable cause and search warrant specificity are the two most common weaknesses in Northern Virginia search warrants.
The man in the above story was obviously at the top of a large drug trafficking pyramid. To get to the top of these heaps, officers typically use paid informants. These informants receive leniency or money or both.
These less-than-pure motives put an informant's credibility into issue. So, unless the informant has a favorable track record or police have corroborating evidence, the word of a paid informant often does not constitute probable cause.
Furthermore, search warrants must be specific. Officers cannot tear apart an entire house looking for anything illegal. Instead, they can search the living room for drugs or the garage for illegal weapons.
The court supervision exception often applies in these cases. As a condition of probation or parole, defendants must often agree to blanket search warrant provisions that allow officers to search their possessions at the drop of a hat. Attorneys can usually negotiate with prosecutors and modify or eliminate such harsh terms.
Talk to a Diligent Loudoun County Lawyer
There's a big difference between an arrest and a conviction in criminal law. For a free consultation with an experienced criminal defense attorney in Fairfax, contact Simms Showers, LLP, Attorneys at Law. We routinely handle matters throughout Northern Virginia.
Source:
justice.gov/usao-edva/pr/henrico-man-sentenced-drug-trafficking-and-firearm-charges