Five Kinds of Reckless Driving In Virginia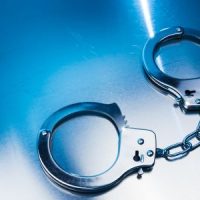 Article 7 § 46.2-852 defines reckless driving as operating a vehicle in a public place "in a manner so as to endanger the life, limb, or property of any person." That broad definition could apply to practically any moving violation. It could also apply to most non-moving violations, although the argument is tougher to make. However, police officers usually only issue these citations if the driver violated a specific reckless driving provision. Some of the more common ones are outlined below.
Reckless driving is a six-point infraction. It's also a misdemeanor, which means violators could face possible jail time. Since so much is at stake, if you received a reckless driving citation, you shouldn't handle it alone. Reckless driving is not just another traffic ticket. Instead, reach out to a Manassas criminal defense attorney. A lawyer reviews your case and lays out your legal options, so you can make the best possible decision.
Lack of Control
Motorists who drive erratically and/or have faulty brakes are guilty of reckless driving in Virginia.
Officers rarely issue erratic driving citations. However, erratic driving is one of the leading motorist detention excuses in Virginia. Almost anything, even weaving in a single lane, could be reckless driving under this subsection. However, the case is so weak that, unless officers arrest the driver for something else, like outstanding warrants, they almost always let these drivers off with warnings.
A faulty brake citation is usually a fix-it ticket, once again, unless the officer arrests the individual for something else. If the motorists fixes the brakes before the court date, a Manassas criminal defense attorney can usually convince the judge to dismiss the ticket.
Illegal Passing
Most people know it's illegal to pass on a two-lane road if a double yellow line, as opposed to a single yellow line, separates the two lanes. It's also illegal to "on or at the crest of a grade or on a curve," whether there's a single line or not. Officers are more prone to write these tickets in rural areas of Virginia where head-on wrecks are prevalent.
Passing Two Vehicles Abreast
Many reckless driving violations on this list are little more than excuses to pull over motorists and search their vehicles or investigate drivers for DUI. But this one truly is dangerous. It's not just twice as hard to pass two vehicles instead of one. It's infinitely more difficult.
Passing at a Railroad Crossing
The last passing infraction on this list is passing a vehicle at a railroad crossing. This maneuver is definitely reckless, but it's more of a pretext stop.
Overloaded Vehicle
Part of this law refers to front seat passenger overloading. Back in the day of bench front seats, three or four people might cram into the front seat, impairing the driver's ability to see and control the vehicle.
Cargo overloading, like putting too much stuff in the back seat, could also be reckless driving under this subsection. So, if you're moving or on a road trip, put as much stuff in the trunk as possible.
Connect With a Thorough Loudoun County Lawyer
There's a big difference between an arrest and a conviction in criminal law. For a free consultation with an experienced criminal defense attorney in Manassas, contact Simms Showers, LLP, Attorneys at Law. Convenient payment plans are available.
Source:
law.lis.virginia.gov/vacodefull/title46.2/chapter8/article7/