Decriminalization of Marijuana in Virginia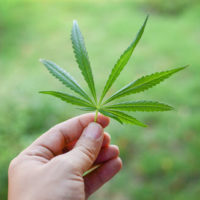 The decriminalization of marijuana will have to wait, as two recent bills posed to a Senate committee were not approved. The bills, which would end criminal misdemeanor charges for very small amounts of marijuana possession and impose a small civil penalty instead, were turned down, according to the Richmond Times Dispatch. The reasoning behind the Senate committee's decision was based on the lack of study that the state has done in regards to such criminalization, according to Jame Thomas K. Norment Jr. of City County, Senate Majority Leader. While open to the possibility of decriminalization, he and other senate members believe that more research into the matter needs to take place first.
Virginia State Crime Commission to Study Decriminalization of Marijuana
The two bills  were opposed by the Virginia State Police and the Virginia Association of Commonwealth's Attorneys. Bill 1269 was posed by Senator Adam P. Ebbin, D-Alexandria, and Bill 908 by Senator. L. Louise Lucas, D-Portsmouth. During the committee hearing, Ebben said, "I'm not exactly for the use of drugs, don't get me wrong, but I just believe that criminalizing marijuana, criminalizing the possession of a few ounces of pot. . . It's costing us a fortune and it's ruining young people." He said that a person should not be handed a criminal record for something that is not harmful. A staunch opponent of decriminalization in the recent past, Senator Norment, majority leader, said at the hearing that he thinks, "it's absolutely crazy that we continue to lock people up for possession of a modest amount of marijuana." As such, a study that is to be done over the next year by the Virginia State Crime Commission could pave the way for a new bill in 2018 to decriminalize marijuana, according to the Virginian Pilot. The study will investigate the presence and scope of potential consequences of legalizing marijuana that other states have experienced. The study will look for evidence of increased impaired driving and will examine the latest research on marijuana. According to Norment, this research will look to "any studies indicating a correlation between its usage and that of opioids or illegal stimulants (methamphetamine and cocaine) as a possible 'gateway' drug.'" There is little peer-reviewed evidence that claims marijuana is a gateway drug by leading to other drug use.
Senate Bill 1091 Passed, Gets Rid of Existing Law that Penalized Simple Possession
The Senate recently voted in favor of Senate Bill 1091, which gets rid of the existing law that takes away a person's driver's license for six months for simple possession of marijuana, according to ABC 13 News Now. While this is certainly a victory for the general public, both the Virginia State Police and Virginia Association of Commonwealth's Attorneys are still in strict opposition to any legislation that would decriminalize marijuana. This could jeopardize a study from taking place or any new legislation being passed.
Contact a Loudoun County, Leesburg, Winchester, Fairfax, and Prince William Attorney Today
If you have been charged with possession of marijuana, call the criminal defense lawyers of Simms Showers, LLP in Loudoun County, Leesburg, Winchester, Fairfax, and Prince William today at 703-997-7821. We are prepared to assist you immediately.
Resources:
richmond.com/news/virginia/government-politics/article_3f550be1-8aed-5eb2-afe3-45f49fd568c6.html
13newsnow.com/news/local/virginia/senate-panel-oks-marijuana-law-reform/391416199
pilotonline.com/news/government/politics/virginia/virginia-senate-leader-formally-requests-study-on-decriminalizing-marijuana/article_7281c41d-2707-5ca7-ac82-0b5301ca8888.html
Disclaimer: This legal alert is provided for general information purposes only and is not a substitute for legal advice particular to your situation. No recipients of this memo should act or refrain from acting solely on the basis of this memorandum without seeking professional legal counsel. Simms Showers LLP expressly disclaims all liability relating to actions taken or not taken based solely on the content of this memorandum. Please contact Caleb Kershner or Ben Mann at cak@simmsshowerslaw.com, wbm@simmsshowerslaw.com, or (703) 771-4671 for greater details concerning how this information may affect you.