Construction and Emergency Vehicle Violations in Virginia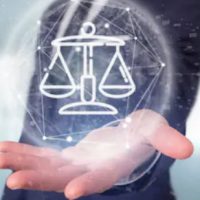 Normally, fatal pedestrian accidents barely make the headlines. But if the victim was a construction worker or emergency responder, the incident not only makes the headlines. It also usually prompts calls for reforms. Many of those reforms are contained in Virginia's reckless driving law. Some obscure sections of this law go beyond protecting individual pedestrians. These laws also protect the vehicles that deploy these pedestrian workers.
Reckless driving isn't just another traffic ticket. It's a serious criminal offense. This seriousness means a driver needs a Leesburg reckless driving attorney. Furthermore, since criminal courts and not traffic courts resolve these cases, attorneys have additional legal options. These legal options often reduce or eliminate the harsh direct and indirect consequences of a reckless driving conviction.
Stopped Vehicles
Most drivers know they must yield the right-of-way to an emergency vehicle (police car, fire truck, or ambulance) in emergency mode (lights flashing and/or siren on). When emergency vehicles stop, drivers must, if possible, move over one lane to the left or right.
For example, if Ralph is driving on a four-lane road, and an emergency vehicle is stopped on the right shoulder, Ralph must move into the left lane.
Law enforcement officers are very protective of one another, and prosecutors are very protective of law enforcement officers. If Ralph doesn't move over in accordance with the law, the officer will almost certainly radio ahead to a colleague, who will then arrest Ralph. Then, once the case goes to court, prosecutors usually pursue the matter, even if the evidence is weak.
Subsection 46.2-861.1(A) contains an important "if." Motorists must move over "if reasonable [and] with due regard for safety and traffic conditions." Arguably, any other traffic on the highway makes such a maneuver unsafe, especially if the emergency responder just stopped on the shoulder.
A similar law protects stopped construction vehicles. However, a subsection (B) violation is only an ordinary traffic violation.
On a related speeding and roadway safety note, Virginia has a super speeder law. Motorists are guilty of reckless driving if they're traveling more than 20mph over the speed limit, or over 85mph regardless of the speed limit.
There's an inconsistency in this law. The speed limit is 75 mph on many Northern Virginia freeways. If you drive on these freeways very late at night, you might actually be able to drive the speed limit. So, the upper limit should be 90 mph or 95 mph.
Additionally, this law was written when 85mph was practically a Daytona 500 speed. Today's cars and trucks can travel 85mph, or even faster, relatively safely and relatively easily.
Failure to Yield Right of Way on Highway Ramps
Slow-moving construction vehicles often clog freeway traffic lanes as well as on and off-ramps. This congestion is very frustrating for many commuters.
Use extreme caution when passing in these situations. Such maneuvers could violate the extremely complex right-of-way provisions in Section 46.2-863. This law is designed to give large construction vehicles more room to maneuver, especially if they're going onto or coming off of a freeway.
Count On a Hard-Working Loudoun County Lawyer
There's a big difference between an arrest and a conviction in criminal law. For a free consultation with an experienced criminal defense attorney in Leesburg, contact Simms Showers, LLP, Attorneys at Law. We routinely handle matters throughout Northern Virginia.
Source:
law.lis.virginia.gov/vacodefull/title46.2/chapter8/article7/