Can I Appeal My Virginia Reckless Driving Charge?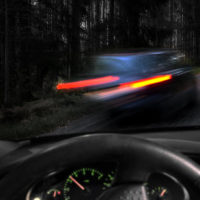 In Virginia, reckless driving is a criminal charge that can remain on your record and possibly interfere with your ability to get a job in the future. Furthermore, a reckless driving charge can come with a fine of up to $2,500, up to a year in jail, a license suspension for up to six months, and an increase in car insurance fees. Many people think that they can defend themselves in court but end up with an unfavorable decision against them. That is part of the reason why it is so important to contact a skilled reckless driving attorney as soon as possible after you are charged with reckless driving. Even if you have already gone to court and been found guilty, it may not be over and you may be able to appeal.
Timeframe and Requirements

You can appeal a guilty verdict in a reckless driving case under a couple of conditions. First, in order to appeal, you must file the appeal within 10 days of the initial verdict. The 10 day timeline includes weekends and holidays. This timeframe is one of the biggest barriers to appeals and underscores the importance of contacting a reckless driving attorney as soon as possible. You also cannot appeal if you plead guilty to the reckless driving charge or a reduced charge, because pleading guilty automatically waives your right to appeal. However, everyone has the right to appeal from a district court ruling provided they meet the requirements above.

Appeal Process
Filing an appeal is usually a simple process as long as you tell the district court clerk that you want to appeal. However, you will have a much better chance of winning on appeal if you have an attorney representing you, and they can handle the paperwork. You will be given a court date, and it is extremely important that you appear when you are supposed to. In fact, you may get jail time for not appearing even though you may not have received jail time for the original charge.
Your appeal will be heard de novo in circuit court. That means that it will be a complete do-over and the judge will hear the case as if it were not brought before any previous court. Experienced attorneys can let you know whether the judge you are in front of is likely to be harsher than the lower court judge. You can also ask for a jury trial, but you may have to pay the costs for it.
Reach Out to Us for Help

If you are charged with reckless driving in Virginia, you may be facing serious and lifelong penalties. That is why it is so important that you work with a knowledgeable reckless driving attorney. Even if you have already been found guilty of reckless driving, you may be able to appeal. There is a very short timeframe, so you should contact a qualified reckless driving attorney as soon as possible. Our experienced reckless driving attorneys at Simms Showers, LLP serve clients in Leesburg, Loudoun County and Fairfax County and can defend you both initially and on appeal from your reckless driving charge.
Resource:
vacode.org/2016/46.2/III/8/7/46.2-852/