Basics of Virginia Domestic Violence Law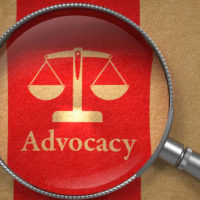 Domestic violence is a serious crime in Virginia that can come with severe penalties. If you are charged with domestic violence, it is crucial that you contact a skilled domestic violence attorney as soon as possible to defend you against the charges.
Virginia Domestic Violence Laws

Domestic violence in Virginia is generally charged under the statute prohibiting assault and battery against a family or household member. "Family or household member" includes a broad range of people and is defined as the person's spouse or former spouse, parents or stepparents, children or stepchildren, siblings, half-siblings, and grandparents or grandchildren, regardless of where they live. It also includes in-laws who reside with the person, anyone who shares a child with the person, and anyone who has lived with the person at any time during the last 12 months, and any children of either parent who live in the house together.
Battery in Virginia includes intentional unwanted touching of another, whether it is in anger or not. Of course, it also includes hitting, punching, and other clearly offensive conduct. Strangulation is also prohibited, but is punished more severely.
Penalties for Domestic Violence

Domestic violence is generally punished as a Class 1 misdemeanor. Penalties include a fine of up to $2,500 and up to one year in jail. First time offenders may be eligible for reduced sentences, diversion programs, and probation. People who have already had two or more convictions for domestic violence or similar charges and are convicted of domestic violence again can be charged with a Class 6 felony, which is punishable by up to five years in prison and a fine of up to $2,500.
Protective Orders

Protective orders are judicial orders that prohibit someone from doing something they would otherwise be lawfully able to do, such as go to their home, the workplace of another, or initiate contact with someone. Protective orders can also force someone to do something such as attend counseling or pay child support. The specifics of a protective order will depend on the situation.
Family and household members who have been victims of domestic violence can file for a preliminary protective order. Preliminary protective orders can be issued without the presence of the offender in court if there has been recent family abuse or there is an immediate danger of family abuse. In Virginia, there must be a hearing within 15 days which the defendant can attend, unless there is a good reason to delay it. After the hearing the court can order a final protective order that can remain in effect for up to two years.
Reach Out to Us Today for Help

Charges of domestic violence can come with a wide range of penalties ranging from jail time to restriction on gun ownership, which is why if you are charged with domestic violence, it is extremely important that you contact a knowledgeable domestic violence attorney as soon as possible. Our experienced domestic violence attorneys at Simms Showers, LLP serve clients in Leesburg, Loudoun County, Manassas and throughout Northern Virginia and can defend you against these charges.
Resource:
vacode.org/2016/18.2/4/4/18.2-57.2/