Arson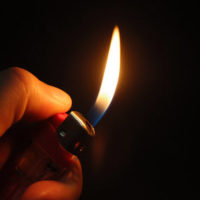 A Harrisonburg, Virginia fire was caused by arson, according to the Harrisonburg Fire Department and reported by NBC29 News. The fire at LSC Communications was allegedly set by an employee at the time, who is being charged with arson of an occupied building (a Class 3 felony). The fire damage is estimated at $50,000.
Burning or Destroying a House or Dwelling
As per Virginia statute § 18.2-77, the malicious burning or partial burning of a house is a felony punishable by at least five years in prison and up to a life term, as well as a fine of up to $100,000. Additionally, this statute and penalties apply to:
Using an explosive device or explosive substance to burn the house;
Aiding, counseling in the burning of a house; and
Helping to procure incendiary materials for the intent of burning a house.
In addition to a house, this statute applies to any type of dwelling owned or not owned by the perpetrator, including a manufactured home, occupied hotel room, mental health facility, hospital, occupied railroad car, boat, vessel, river craft, occupied jail or prison, occupied church, or occupied building that is either owned or leased by a church and is immediately adjacent to a church.
The Burning of a Meeting House
It is a Class 3 felony, punishable by at least five and up to 20 years in prison, for any person to maliciously burn or destroy with the use of explosives any meeting house in Virginia when people are present. The following are types of meeting houses, according to Virginia statute § 18.2-79:
Townhouse;
Courthouse
College;
Academy;
Schoolhouse; and
Other buildings used as public places.
If no people are in the building when it is burned, the felony is reduced to a Class 4 felony, punishable by at least two and up to 10 years in prison.
Burning or Destroying Any Other Building or Structure
According to Virginia statute § 18.2-80, it is a Class 3 felony to maliciously burn or destroy, or aid in the burning of, any other building, with or without the intent to defraud any party or insurance company, or to cause partial burning, of any other structure other than the types described above. These structures include any building, lock, or dam. If no people were present in the building, then a Class 4 felony will be awarded as long as the value of the property was $200 or more. If the value of the property was below $200, the arson will be punished as a Class 1 misdemeanor.
Were You Charged With Arson? Call a Loudoun County, Leesburg, Winchester, Fairfax, and Prince William Attorney Today

Arson is a very serious crime no matter the type of building, especially when people were present on the premises. If you are facing arson charges, your case should only be entrusted to experienced criminal defense attorneys with a proven history of success in this realm of law. For immediate assistance, call the Leesburg, Virginia arson defense attorneys of Simms Showers, LLP today at 703-997-7821.
Resource:
nbc29.com/story/34624996/elkton-man-charged-with-arson-in-connection-to-willow-spring-rd-fire
Disclaimer: This legal alert is provided for general information purposes only and is not a substitute for legal advice particular to your situation. No recipients of this memo should act or refrain from acting solely on the basis of this memorandum without seeking professional legal counsel. Simms Showers LLP expressly disclaims all liability relating to actions taken or not taken based solely on the content of this memorandum. Please contact Caleb Kershner or Ben Mann at cak@simmsshowerslaw.com, wbm@simmsshowerslaw.com, or (703) 771-4671 for greater details concerning how this information may affect you.