Animal Cruelty Charges Levied After Apparent Puppy Beating in Virginia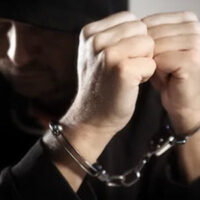 Loudoun County authorities charged a 49-year-old man from Sterling, Virginia with animal cruelty after an alleged puppy beating, according to an article by the Loudoun Times-Mirror.
The authorities received a tip concerning this case on May 4th from a concerned bystander. The witness claimed to see the Virginia man lash a puppy with a metal chain. The authorities reviewed video evidence of the incident and issued an arrest warrant. The Virginia man entered police custody on May 9th.
The puppy in question received medical treatment from a local veterinarian and did not seem to sustain any severe injuries. Thus, the authorities returned the puppy to its rightful owner shortly thereafter.
At this point, the Virginia man faces Class 1 misdemeanor charges for animal cruelty. He secured his release from the Loudoun County Adult Detention Center with a $2,500 bond. But he is due in court in August concerning the animal cruelty charges.
While this Virginia man awaits his August court date, it seems like an opportune moment to review Virginia laws against and penalties for animal cruelty.
What is the Definition of Animal Cruelty?
Code of Virginia Section 3.2-6570 establishes the definition of animal cruelty. Under this a section, a person commits animal cruelty if they:
Abandons, mistreats, overrides, overdrives, or overloads any animal;
Tortures, beats, mutilates, kills, or otherwise willfully inflicts severe injury to any animal, unless conducted in approved medical research setting;
Deprives any animal of essential food, shelter, medical care, or similar support;
Store, rope, lasso, or otherwise obstruct any equine, unless conducted in a reasonable and customary manner;
Forces any animal to travel in a vehicle in an inhumane or torturous fashion; or
Furthers any act of animal cruelty or permits another person to do so.
Are There Exceptions to Animal Cruelty Laws?
Section 3.2-6570 carves out several exceptions to Virginia animal cruelty laws. First, this section does not apply to the removal of cattle horns, assuming it is conducted in a reasonable and standard fashion.
Second, Section 3.2-6570 does not interfere with lawful hunting, fishing, and trapping activities. But these wildlife activities must be conducted in accordance with existing Virginia laws and regulations.
Third, Section 3.2-6570 does not impede lawful farming or agricultural activities. But these farming or agricultural activities must be conducted in accordance with existing Virginia laws and regulations.
What are the Penalties for Animal Cruelty?
The Virginia penalties for animal cruelty also appear in Section 3.2-6570. If convicted for this offense, the following punishment scheme applies:
First Offense — Class 1 misdemeanor, which is punishable by a maximum of 12 months in county jail and up to $2,500 in criminal fines;
First Offense (serious injury or death) — Class 6 felony, which is punishable by a maximum of five years in prison and up to $2,500 in criminal fines; or
Second or Subsequent Offense — Class 6 felony, which is punishable as described above.
In addition to the criminal penalties above, any person who violates Section 3.2-6570 can face discretionary punishment as well. The Virginia courts have authority to require treatment or counseling. The Virginia courts also have discretion to bar animal cruelty offenders from possessing or owning companion animals in the future.
Do You Need Legal Help?
If you have legal questions about animal cruelty or other crimes in Virginia, it can be decidedly valuable to consult with a trusted criminal defense lawyer. The Leesburg criminal defense lawyers at Simms Showers LLP understand how to defend against many types of state and federal crimes, including animal cruelty in Virginia. If you need legal help with criminal defense, contact us today for a free initial consultation.
Resource:
loudountimes.com/news/sterling-man-charged-with-animal-cruelty-after-allegedly-beating-puppy/article_aaa4ef28-948b-11ea-b265-dfde5b70c919.html
https://www.simmsshowerslaw.com/virginia-man-charged-with-felony-for-indecent-exposure/