Successfully Defending Larceny Charges In Court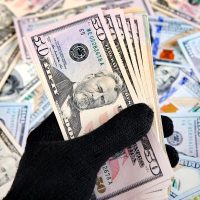 All criminal defenses usually hinge on a lack of admissible evidence. The burden of proof in criminal court is beyond any reasonable doubt. In practical terms, criminal charges won't hold up in court unless the state has an overwhelming amount of admissible and credible evidence.
A successful larceny resolution is even more likely in the current political environment. Loudoun County prosecutors now focus almost exclusively on violent crimes. They may be willing to offer very favorable deals in larceny and other nonviolent crimes simply to get these cases off their desks.
A good Winchester criminal defense lawyer knows how to leverage both a legal defense and a prosecutor's attitude during pretrial negotiations. Larceny, although it isn't a violent crime, is a crime of moral turpitude that has significant collateral consequences. These consequences usually last far after the judge's gavel falls.
Procedural Defenses
Store detectives aren't government law enforcement officers. They can interrogate suspects almost at will. Police officers and other law enforcement officers are different. Under the Fifth Amendment, anything defendants say or do before officers advise them of the constitutional rights is usually inadmissible.
On a related note, statements made during a store detective's interrogation usually aren't admissible either. The hearsay rule usually keeps them out of court.
Charging instruments are often defective in larceny cases. The documents must specify what the defendant allegedly stole. A mere recitation of a value is inadequate. Additionally, these documents often assert that the store detective "owned" the property. That's legally permissible. However, by the time the trial date rolls around, the store detective is often unavailable to testify because s/he has relocated beyond the court's subpoena range, which is usually 150 miles.
Substantive Defenses
Witness availability isn't the only issue in these cases. Witness interest could come into pay as well.
Many retailers quickly lose interest in these cases, especially if the defendant didn't actually steal the item or insurance reimbursed the store. Technically, prosecutors can subpoena these witnesses and force them to testify against their will. But such more are rare, especially in the aforementioned political environment.
Lack of intent could be a defense as well, especially if detectives stopped the defendant before s/he left the premises. A Winchester criminal defense attorney could easily, and convincingly, argue that the defendant accidentally took the merchandise and/or the defendant intended to pay for it.
Possible Resolutions
Because of these proof problems, and the fact that it isn't a violent crime, many prosecutors are very reluctant to take these cases to trial. So, they're usually willing to offer pretrial diversion.
Program requirements vary in different courts. Generally, if the defendant pays restitution, performs community service, and jumps through a few other hoops, prosecutors dismiss the case.
In these situations, the arrest record remains. But most employers, lenders, school admissions officers, and other such people only care about convictions. If the issue comes up, if the defendant says something nonchalant like "I hired a lawyer and the lawyer took care of it," the questioner is almost always satisfied.
Reach Out to a Thorough Loudoun County Lawyer
There's a big difference between an arrest and a conviction in criminal law. For a free consultation with an experienced criminal defense attorney in Leesburg, contact Simms Showers, LLP, Attorneys at Law. We routinely handle matters throughout Northern Virginia.
Source:
judicature.duke.edu/articles/taking-beyond-a-reasonable-doubt-seriously/