Jonathan R. Horton
Director of Business Development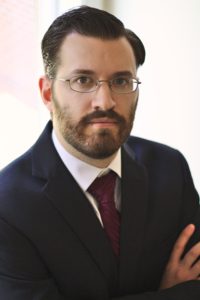 Jonathan R. Horton is the Director of Business Development for the Firm's DC-Northern Virginia office. His responsibilities include overseeing day-to-day operations, managing the administrative staff, supporting the attorneys, maintaining client accounts, scheduling, and managing the Firm's finances and recordkeeping. He also manages the Firm's vendor relationships. Mr. Horton joined the Firm in 2014.
Mr. Horton has a broad range of prior experience in business and non-profit management, in fields that include foodservice, political advocacy, wholesaling, tech services, and real estate. He previously served as the National Grassroots Director for ParentalRights.org, the Operations Manager for Auctions on Main, and the Office Manager/Bookkeeper for InstruLogic Corporation and her 8 sister companies. Mr. Horton's servant leadership and passion for stewardship, organization, and innovation helped generate significant growth and cost-savings for each of these organizations.
Mr. Horton has obtained a Bachelor of Arts in Government (Political Theory) from Patrick Henry College.
Contact the Leesburg Attorneys at Simms Showers LLP today
We offer a FREE PHONE CONSULTATION for criminal or personal injury cases. Contact Simms Showers LLP for quality legal counsel today.