Jessica James
Office Manager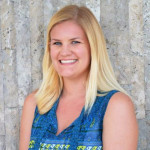 Jessica James became the Firm's office manager in January 2018. Previously, she served as the Firm's Civil Litigation Paralegal.
Jessica has a Bachelor's in Meteorology and a Masters in Teaching, and discovered a passion for legal work shortly after graduation. Jessica joined the firm full time in 2014.
Contact the Leesburg Attorneys at Simms Showers LLP today
We offer a FREE PHONE CONSULTATION for criminal or personal injury cases. Contact Simms Showers LLP for quality legal counsel today.