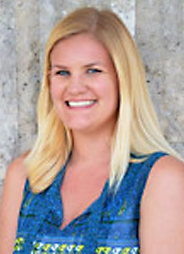 Jessica L. James
Office Manager
Jessica James became the Firm's office manager in January 2018. Previously, she served as the Civil Litigation Paralegal, front desk receptionist and as the designated Registered Agent for the firm. Jessica joined the firm full time in 2014.
Jessica has a Bachelor's in Meteorology and a Masters in Teaching, and discovered a passion for serving others through legal work shortly after graduation. In her spare time, Jessica enjoys jogging, painting, reading and spending time with her husband and 2 daughters.
Contact the Leesburg Attorneys at Simms Showers LLP today
We offer a FREE PHONE CONSULTATION for criminal or personal injury cases. Contact Simms Showers LLP for quality legal counsel today.