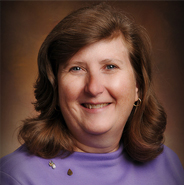 Debra M. Hnat
Paralegal
Mrs. Hnat is a Paralegal with the Firm, as well as the Executive Assistant to Mr. Simms.
Before joining the Firm in 2002, Mrs. Hnat was an Assistant Vice President for Bank of America, where she enjoyed a twenty-five year career. Her duties there included working with outside counsel in the creation of documentation for complex commercial loans, closing commercial loans, and perfecting the bank's security interests, as well as managing the basic day-to-day needs of a $200M portfolio of commercial loans.
Mrs. Hnat's paralegal duties with the Firm include research of case law, working closely with attorneys to develop and implement case strategies, assisting in the drafting and filing of pleadings, maintaining case scheduling calendars, and communicating with clients.