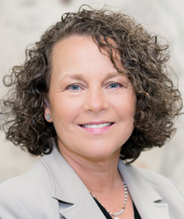 Barbara B. Nitsios
Executive Director
Mrs. Nitsios is the Executive Director for the Firm's Baltimore Office. She works closely with the Firm's Principal to ensure positive operating results.
Mrs. Nitsios manages the financial and administrative needs of the Firm, including strategic planning, cash management, forecasting, and client receivables, as well as the Firm's outside contractual relationships.
Prior to joining Simms Showers in 2007, she worked in the health care information systems industry in sales and account management. Mrs. Nitsios holds a B.S. in Business Administration from Towson University.