Preston J. Black
Nonprofit Paralegal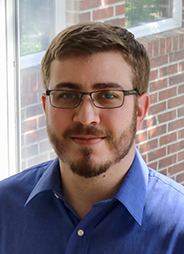 Preston J. Black is the Paralegal for the Nonprofit Department of the Firm's DC-Northern VA office. His primary responsibility is to register charitable nonprofit organizations to solicit funds in each of the states. This includes obtaining exemptions from registration requirements for qualifying organizations, submitting documentation to register organizations in states that impose such requirements, as well as maintaining organizations' registrations by filing annual renewals.
Mr. Black's role requires conducting the research necessary to stay up-to-date on the ever-changing requirements imposed by states on charitable solicitations, and ensuring that our clients are informed of these requirements.
Mr. Black received a Bachelor of Arts Degree from Patrick Henry College, where he studied American Politics and Policy. During his time at PHC and the year following his graduation, he worked with several political campaigns in the Loudoun area, in positions ranging from intern to manager.