Michael R. Grubbs, Esq.
Of Counsel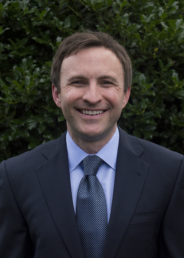 Mike Grubbs is an Of Counsel based out of Simms Showers DC Metro office. He focuses his practice primarily on church and non-profit issues, entertainment law, estate planning, and business law.
Prior to joining Simms Showers, Mr. Grubbs was a pastor at a church in Charlottesville, Virginia, and also held staff leadership positions at a large church in the Washington, DC region. Mr. Grubbs also has experience as an Associate attorney at a large, multinational law firm in Washington, DC. Mr. Grubbs has significant and varied experience in the operations and leadership of a wide range of churches—from large, multi-site organizations to small, portable church plants throughout the United States. He regularly consults with churches on generosity, fundraising, capital campaigns, ministry operations, pastoral coaching, and a wide range of church issues. Mr. Grubbs also consults with businesses throughout the United States on executive leadership and operations. He is currently the founder and CEO of Mission Music, a music publishing company and record label based in Virginia.
Mr. Grubbs obtained his law degree from the University of Georgia and an undergraduate degree in engineering from Mississippi State University. He currently lives in Charlottesville, VA.