Karina Sallee
Administrative Assistant and Receptionist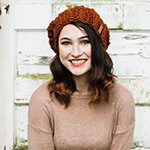 Karina Sallee became the Firm's Administrative Assistant and Receptionist in September 2019.
Karina graduated summa cum laude from Northern Virginia Community College with an Associate degree in Psychology and has been pursuing work in the customer service field since 2015. Serving people in matters of justice is close to her heart and she is eager to be working with Simms Showers.
Contact the Leesburg Attorneys at Simms Showers LLP today
We offer a FREE PHONE CONSULTATION for criminal or personal injury cases. Contact Simms Showers LLP for quality legal counsel today.