Angel G. Keedy
Billing Manager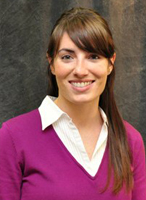 Angel Keedy is the Interim Office Manager/Billing Manager for Simms Showers LLP. She helps maintain financial records for the firm, processes payments, and oversees the monthly billing. Mrs. Keedy has worked for the firm since 2006.
Contact the Leesburg Attorneys at Simms Showers LLP today
We offer a FREE PHONE CONSULTATION for criminal or personal injury cases. Contact Simms Showers LLP for quality legal counsel today.