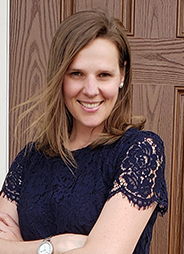 Adelina Rivera
Adelina Rivera joined the firm in November 2021. Adelina previously served as a paralegal in a Patent Law Firm in Munich, Germany, where she oversaw the firm's international client-portfolios.
She has a bachelor's degree in Business Administration, Accounting and Linguistics from the Benedict Akademie, Koblenz, Germany.
Adelina enjoys baking authentic German/European cakes and pastries, exercising, playing video games, and spending time with her husband and two beautiful daughters.