Jessica James
Civil Litigation Paralegal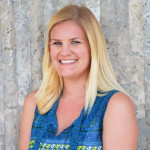 Jessica works as the Civil Litigation Paralegal for Simms Showers. Jessica is in charge of keeping track of potential intake calls and handling current cases for civil litigation such as personal injury, wrongful death, wrongful termination, contract breach, and business law. Jessica is also in charge of helping with domestic law. Jessica performs general receptionist duties including screening new business calls and directing each client to the appropriate attorney in a positive and helpful manner. Jessica also helps with editing and publishing articles for the Simms Showers Quarterly Newsletter and editing the Simms Showers website.
Jessica has a Bachelor's in Meteorology and a Masters in Teaching, and discovered a passion for legal work shortly after graduation. Jessica joined the firm full time in 2014.
Contact the Leesburg Attorneys at Simms Showers LLP today
We offer a FREE PHONE CONSULTATION for criminal or personal injury cases. Contact Simms Showers LLP for quality legal counsel today.